Synopsis

XOXOmomomomi is a tribute to a cat.

The book follows a 14-years journey of mo and his cat, momi. Spanning the time from the two met, their daily baileys, parting ways, re-met
to the apocalyptical outings blablabla...

Sounds massive as it seems, XOXOmomomomi is no philosopher's diary but a deep one minute comfort read with badbadnogood visuals and honest intimacy of two catcatnocats.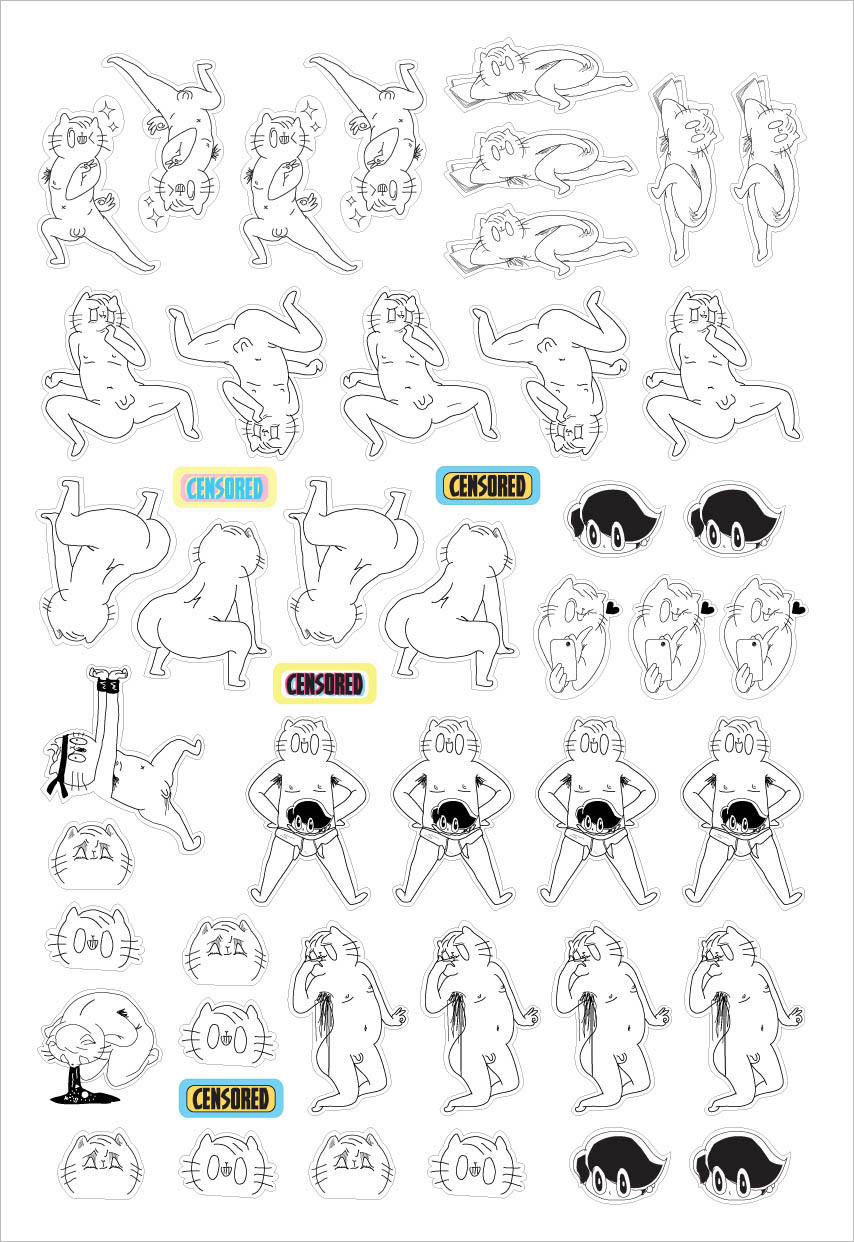 \

XOXOmomomomi

Publish Year 2016
ISBN 978-981-09-8887-6

National Library Board Singapore
Cataloguing in Publication Data

Printed in Hong Kong
(Handler : Paradox HK)

Print run of 500

32 pages
116mm x 165mm (Landscape)

Gloss laminated gatefold cover
Saddle stitch binding
100 PC White - Felt paper 104 gsm paper
1 x Neon ink + 1 x black

Manual stickers pack / stamping / laser seal

*Mild nudity


Video cat talent: "Ballball" from Kim Tang
Video music: "Cat Cafe" by Yoshi & Komono


Copyright © 2016 Mo Chong

Order contact:
mmmmmmoo@gmail.com
\\


zbfghk Hong Kong

Odd One Out Hong Kong

Cat Socrates Singapore

Sticky Institute Melbourne

nomorning Cheng Du

Junky Queensland

elsewhere cafe Taipei

Mangasick Taipei

neurotitan Berlin

Page & Panel: The TCAF shop Toronto

The POP-HOP LA

Desert Island Brooklyn

Wasted Ink Zine Distro Arizona

OOGA BOOGA LA

Microcosm Oregon

Book B Hong Kong