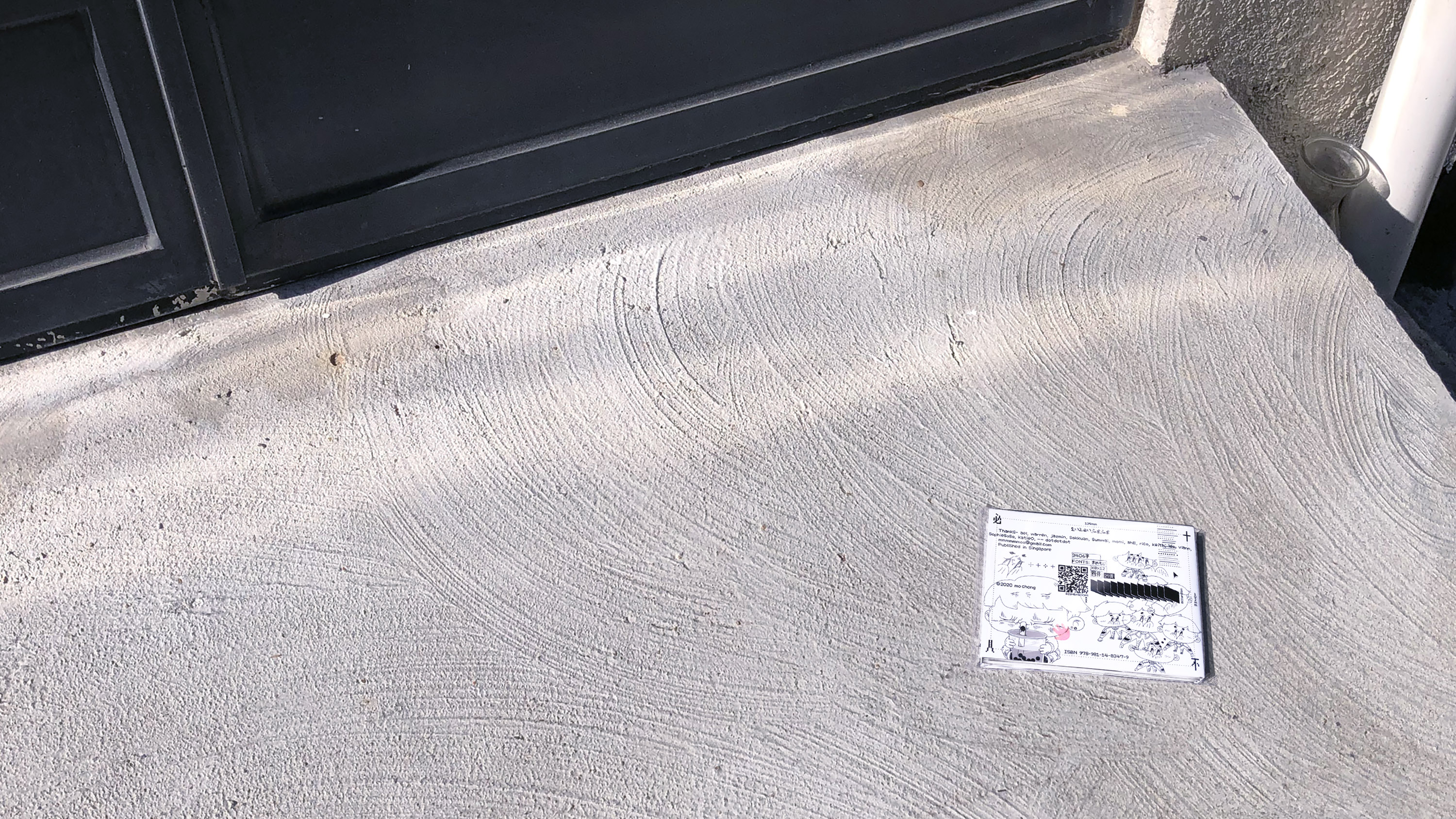 西街 30122020 2:14
Synopsis

「BISHBABOOM!」
爺爺的電話響起了爆炸聲,
兩顆星星略遊地球,
是嫌地球還不夠亂?
還是一了百了比較搞笑?
人類命運這一晚各有安排。

你今天也爆了嗎?


"BISHBABOOM!" (BSBB) is a mini novel
about shooting stars. It tells about luck and
disasters, in any manner answered or
unanswered, is barely more nuanced than
how fate is merely teasing us like bitches.

"Oh fuxked, just a stupid story."
Added the author.

Formatted vertically in Traditional Chinese,
"BSBB" is a handmade book in accordion
pages in accordance with the right to left
reading orientation.